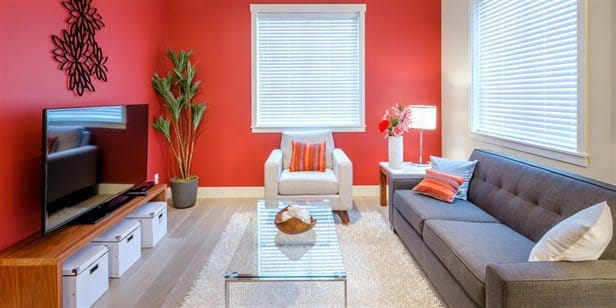 Home Painting in Qatar that is Second to None
Are you searching for the best home painting services in Qatar? Then you are at your best place. You can get the most up-to-date services for your home painting at incredible costs to upgrade your home without going over budget. Many Homeowners say it is hard to find reliable and professional Home painting Services in Qatar. Now you can trust us because our company provides you with top-notch painting services.
Our Home painting service can furnish your home and give it a clean and even look. Our reasonable prices offer outstanding plans, making converting your home into a luxurious and stylish place simpler.
Home Painting in Qatar will Furnish your Home for a Reasonable Cost
Are you worn out of getting house paint every other year? Does the paint fade out very quickly? Well, then let us help you by providing painting services in Qatar that are reliable, competent, and professional. To keep your house looking elegant and well-maintained, you must paint every few years.
Many homeowners avoid this because it is messy, chaotic and requires displacing furniture and muscular cleaning. But if you hire professional painter services for home painting. you will never regret it. Otherwise, Unprofessional workers are less trained in the correct usage of paint. So, you will lose your money because, after a little time, the paint will diminish or fall off. Qatar Painting Services Company provides the best quality colors for your home painting. In Qatar, customer satisfaction is our priority.
Hire Our Painters in Qatar to Get an Elegant Look
If you want a professional home painter near you, look no further. Qatar Painting Services Company is the premier painting company. We are here to provide you in the best possible way. Our professional home painters are not here just to paint as they will set your house after the paint the same way as before.
After selecting the proper paint and formula, we begin our work with utmost enthusiasm. It starts with covering your room floor and furniture. We don't want any stains or paint getting into places it shouldn't.
Next, our professional painters prepare the walls for painting by filling any cracks or holes in the walls and ceilings. Like loose or old paint, they scuff sanding uneven surfaces. This produces the smooth and clear surface required for a stunning finish.
Finally, our professional home painters will apply beautiful and high-quality paint. The time required for this step varies according to the paint and the surface, but professional painters will work fast and fruitfully. Qatar home painters are professionally outstanding and have excellent skills to give a glamorous or clear look to your home.
Painting Contractors can Give the Most Stylish and Exciting Patterns to Your Home
We know that painting on the wall can bring exciting patterns, style, and textures to your space. This is why we offer expert Painting contractors in Qatar. Our professional painting contractors have amazing and creative designing skills to paint walls with perfection.
Painting your home is one of the least expensive and simplest ways to increase the overall value of your home. This is true for both your exterior and interior surfaces. A good painting contractor satisfies their customer with their work at any cost.
Range of Services Provided by Painting Company in Qatar
Expert Painters in Qatar have been painting professionally for more than 10 years. Our Painting company offers a range of services to meet the needs of their customers. Customers are often not conscious of the variety of services that these companies provide.
Our company provides different services including exterior painting and interior painting. Qatar painting company will seek to provide these services in a way that is profitable for Qatar painting company and makes the homeowners happy. In addition, we will try to be environmentally friendly and reduce waste.
Why did you choose us?
From our start as painters, we understand that every house has a project and every project has a budget. Our team of painting professionals works with each customer to build a custom solution to fit their needs.
Our company's estimators listen to you so the project remains within your scope. Each project has a dedicated and devoted manager to ensure a pleasant customer experience. This is our duty to keep you informed of the project's progress and making sure you are 100% satisfied with our work. If you are not satisfied with our workers or results. Then it is not finished. Our company is the best option for your home renovation because customer satisfaction is our priority. Our professional painters fulfill their tasks with dedication.
ADDRESS
Al Wakrah Ezdan Village Office# 32, Doha Qatar
TIMING
Saturday – Thursday
9AM – 10PM
Friday
Holiday